Humidity Solutions chooses HIdROS dehumidifiers
This move brings together the superb HIdROS equipment and the exceptional application knowledge held within Humidity Solutions
Surrey, UK-based Humidity Solutions has agreed to distribute the HIdROS brand of dehumidifiers from Italy into the UK market.
HIdROS refrigerant dehumidifiers provide the solution for applications such as industrial applications plus museums and galleries and others. Humidity is closely controlled to guarantee optimal comfort while a centrifugal fan with high available static pressure allows connection to ductwork where required or desired.
Aesthetically pleasing design combined with the practicality of wall or floor mounted dehumidifiers provides versatility when planning an installation whether it is a new build or retro fitting where an old dehumidifier has expired.
The total range of HIdROS products includes standard dehumidifiers with capacities from 25 to 3000 l/24h. In addition to this, HIdROS can offer a wide range of tailor made machines to meet any customer requirement. Expertise, quality, flexibility and enthusiasm are the other essential elements brought by both companies that ensure we provide a rapid response with appropriately engineered solutions.
Humidity Solutions and HIdROS will be jointly exhibiting at the Cleanroom Technology Conference 2017 in Birmingham on 12-13 September 2017, plus the SPATEX show at the Ricoh Arena in January 2018.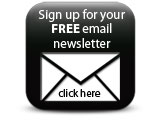 Maurice Diamond of HIdROS UK said: 'We look forward to a long relationship with Humidity Solutions in regards to dehumidifier sale in the UK. Humidity Solutions expertise along with our technology is the perfect combination'.
Featured Companies