Taiwan-based semiconductor testing provider moves to new facility
MPI Corporation's Advanced Semiconductor Test Division has moved to a 90,000 sqft facility to address increased demand
MPI Corporation's Advanced Semiconductor Test Division, a provider of wafer-level test solutions for the semiconductor industry, is moving into a new facility in Hsinchu, Taiwan.
MPI is responding to increased industry demand for its semiconductor test equipment due to growing technology inflections points such as 5G wireless, artificial intelligence and machine learning.
"We are very pleased to announce the opening of a new facility," said CEO Scott Kuo. "This is not only an opportunity to bring our relatively new Advanced Semiconductor Test and Thermal Divisions directly within the MPI corporate park, but it also allows us to further expand our manufacturing capabilities and meet the growing needs of the semiconductor test market."
The new Advanced Semiconductor Test facility plant comprises over 90,000 sqft, along with several areas designated for office, production, application, demonstration, training centre and a first-floor loading dock.
Dr Stojan Kanev, General Manager of the Advanced Semiconductor Test Division, said: "In our new production site, the division will achieve even greater flexibility to meet the exceed customer demands, such as accelerated support, delivery and overall response times."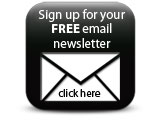 The new location has begun operation, and the first systems will be delivered to customers starting in January 2021.
Companies