Nova to expand offices in Taiwan with cleanroom and training centre
Nova Taiwan was founded in 2000 and currently employs local professionals in Hsinchu, Taichung, and Tainan
Nova Measuring Instruments has opened expanded offices in Taiwan featuring a cleanroom and training centre as part of the a strategy to strengthen field operations and local training capabilities. Company president and CEO, Eitan Oppenhaim, attended the opening of the offices in Hsinchu City and christened the cleanroom which will support Nova's customers in Asia.
The facility was built to support Nova's expansion in Taiwan and enhance local capabilities for customers in the region. The cleanroom will allow Nova to provide faster services to customers in Taiwan and offer training and demonstration tools for customers, with the aim of shortening demo cycles and timelines.
Driven by Nova's recent CSR strategy launch, more than 50% of the decoration materials were chosen from recycled, green, and chemical-free maintenance products, and all artwork is based on recycled materials. The office is reportedly housed in a green, sustainable building that follows energy saving, waste reduction, and ecological standards.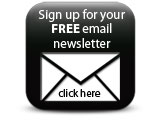 "Over the past year, and following the COVID-19 spread, we increased focus on strengthening our local entities to maintain top-quality service for our global customers and to capitalize on various emerging opportunities," said Eitan Oppenhaim, Nova's President and CEO. "Our new facilities in Taiwan are a testament to our long-term commitment to our customers and partners in the region. It was my honour to celebrate our 20-year anniversary in Taiwan with the opening of the new site, which demonstrates our commitment to the local industry and our leading customers in Taiwan."
Companies