Jasun Filtration acquires Envirocare Services
Cleaning | Design and Build | Finance
Strengthens nationwide team of filter fitters and expands capacity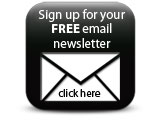 Jasun Filtration, a UK air filter manufacturer based in Bridgwater, Somerset, has acquired Envirocare Services.

Envirocare, based in Waterlooville, Hampshire has been established since 1980 and is predominantly a service company involved in duct cleaning, air hygiene management, filter supply and water treatment.

Jasun Filtration says the acquisition will strengthen its nationwide team of filter fitters and add extra services for customers. It will also increase the company's filter manufacturing capacity to supply Envirocare's existing customers.

Graham Bentley, managing director of Jasun Filtration said the move makes the company the second-largest air filter manufacturer in the UK.

Jasun Filtration was established in 1972 and employs 90 people in Bridgwater, with a further 20 based at Waterlooville.


Companies