BellaSeno establishes GMP high-throughput additive manufacturing facility
Fraunhofer IZI was responsible for developing GMP-compliant processes, quality assurance and quality control for the resorbable medical implant facility
Credit: Bellaseno
BellaSeno, an ISO 13485-certified medtech company developing absorbable scaffolds using additive manufacturing technologies, has announced the establishment of a novel, leading-edge additive manufacturing facility for medical implants supported by the Fraunhofer Institute for Cell Therapy and Immunology IZI, Leipzig, Germany.
It is the one of the first GMP-compliant manufacturing facilities worldwide to include innovative features such as high-througput additive manufacturing based on the so-called no-touch approach to significantly improve the safety and sterility of medical implants.
Moreover, the facility allows for a seamless transition from R&D to commercial-scale manufacturing and provides capabilities for both internal and contract manufacturing.
While BellaSeno contributed its additive manufacturing expertise, Fraunhofer IZI was responsible for developing GMP-compliant processes, quality assurance and quality control. The resulting infrastructure, including SOPs and documentation, was then certified and transferred to BellaSeno.
"We are delighted to have established a truly unique additive manufacturing facility together with Fraunhofer IZI," said Mohit Chhaya, CEO of BellaSeno. "This will not only ensure leading-edge manufacturing of our own products, but also enables us to provide contract manufacturing of resorbable medical implants for a wide range of applications."
He added that BellaSeno is the one of the first European companies with an ISO13485 certification covering the entire additive design and manufacturing process. Moreover, the Company is able to reproducibly and routinely manufacture scaffolds with feature sizes down to 150 µm - an important differentiation factor in the additive manufacturing sector.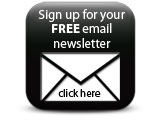 "We are very glad to have developed a strong foundation of GMP-level production processes over the last three years in close collaboration with the Fraunhofer IZI team," said Arpita Desai, Head of Quality Management at BellaSeno. "The exchange of knowledge throughout the project will allow us to produce implants in our new ISO 14644 Class 7 cleanroom facility at a much higher quality compared to current standards – leading to safer patient outcomes."