Autobag invests in clean manufacturing
Will produce 250 million bags and pouches every year
Global bagging specialist Automated Packaging Systems is dedicating 10,000ft2 of its UK factory to a new clean manufacturing facility capable of producing 250 million bags and pouches each year, underlining its commitment to the medical and food sectors.
The new facility will operate under clean manufacturing procedures specially written for the firm.
Colin Rashbrook, QA manager at Automated Packaging Systems, said: "We have long held the BRC/IOP Global Standard for Packaging and Packaging Materials Issue 4, and are proud to have achieved the highest A-rating. But to serve best the medical device and food sectors we're looking to set even higher standards."
Housed within the company's European bag and pouch facility at Malvern in Worcestershire, the clean manufacturing area has been fitted and laid out to ensure that the firm continues to meet and exceed the stringent quality and safety demands for medical devices and food.
Rashbrook added: "By segregating the manufacture of bags and pouches that hold food and products for sterilisation from those for industrial applications, we ensure standards are in line with end-product use. As a result we are a more effective packaging partner, able to demonstrate a complete understanding of the demands and pressures faced by individual customers."
Within 12 months the clean manufacturing area will produce more than a third of all bags and pouches produced at Malvern, and output is projected to rise on the back of significant growth from medical applications.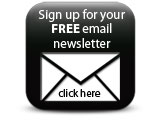 The company says its new Autobag HD-E medical bagger is a flexible, reliable, automated alternative to bagging by hand for medical devices requiring terminal sterilisation.
Companies