soloFLEX flexible film isolators offer respiratory protection
Containment envelope is completely disposable at product changeover
Solo Containment has launched the soloFLEX benchtop isolator range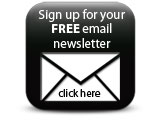 Solo Containment has launched a competitively priced range of flexible film isolators for laboratory/pharmacy applications.

Branded soloFLEX, these benchtop isolators feature an innovative integral support structure that eliminates the need for the traditional stainless steel support structure and bungee cord. The robust PU (polyurethane) containment envelope is designed to be completely disposable at product changeover – eliminating the need for decontamination and avoiding all risk of cross contamination.

Solo's new Laboratory isolator range is targeted at bench working applications involving hazardous materials such as sensitising agents, pharmaceutical APIs or hormonal based compounds.

The soloFLEX creates very high levels of respiratory protection as well as ensuring complete dermal protection from the materials being handled – all at a price well below conventional fume cupboard or containment bench systems.

The soloFLEX isolators are available in three standard sizes offering 2, 3 or 4 glove work chambers catering for differing experimental configurations. A full range of custom designs is also available.

The work chamber versatility can be extended using a range of material and equipment entry/exit options: flexible zipper door airlocks offer a simple pass through system for loading materials into the work areas. Exiting materials can be passed out through the Solo Bi/Bo port (bag-in/bag-out). This simple system permits contaminated materials to be over bagged in a sacrificial LDPE continuous liner – preventing any breach of containment as materials exit the contaminated work chamber. With correct SOP's, Solo claims these devices can deliver operator protection levels better than 1.0μ/M3.

Appreciating that some clients will need to operate their isolators at negative pressure for safety reasons, Solo has developed a bolt-on double HEPA filter air ejector system. This cost-effective device creates a reliable negative envelope condition with a pressure cascade from clean to contaminated chambers.

soloFLEX isolators have been extensively tested with sophisticated analytical isolators as well a large range of common laboratory scale processing apparatus, all of which operate perfectly within the containment enclosure.

By eliminating troublesome bungee cord mounting systems common in other isolator designs, Solo claims operators can cut envelope changeover times by more than a half.


Companies