Winning designs
Several innovative contamination control systems featured in the pharmaceutical facilities recognised for their design and efficiency in the International Society for Pharmaceutical Engineering Facility of the Year awards. Susan Birks takes a look inside
Core of the aseptic area at GSK Verona
Several innovative contamination control systems featured in the pharmaceutical facilities recognised for their design and efficiency in the International Society for Pharmaceutical Engineering Facility of the Year awards. Susan Birks takes a look inside.
The ISPE's awards programme recognises new pharmaceutical manufacturing projects that utilise innovative technologies to enhance the delivery of a quality project, as well as reduce the cost of producing high-quality medicines. The awards cover six different categories and provide an overall winner. The 2009 results were announced at the recent Annual ISPE Meeting in San Diego, California, US.
Overall winner of the 2009 Facility of the Year awards programme was Roche Pharma Biotech Production for its Monoclonal Anti Bodies (MAB) 95 Facility in Basel, Switzerland. This facility was conceived to provide additional production capacity for the manufacture of the active ingredient of the cancer medication Avastin, and for the commercial production of therapeutic antibodies and other cell culture-derived products in future.
The facility's multipurpose design enables production of two products at once. It has 6 x 12.5m³ of fermentation capacity and two downstream processing lines for recovery and purification of the final product.
The vertical MAB facility was named the overall winner because of its innovative planning, design and construction that was required for the site – a former chemical production plant in a busy residential area. Standing 40m tall with eight floors above ground and two floors underground, the small building footprint and absence of adjacent construction lay-down areas tested the ingenuity of the project team.
As the facility had to be arranged vertically, and all systems were fully integrated, the normal option of sequential completion proved to be too slow when modelled in the schedule, forcing the project team to complete the whole facility as a single entity (i.e. work on everything in parallel).
Designed by architects Herzog & deMeuron, Basel, Switzerland, with the main contractor being Linde-KCA, Dresden, Germany, the engineering for the project was carried out by Roche Pharma Global Engineering and Roche Basel Site Engineering. The judging panel felt that Roche's project team competently faced these and many other project challenges to produce a truly cutting-edge manufacturing facility.
Aseptic filling
The winner for Equipment Innovation was Aseptic Technologies, a subsidiary of GlaxoSmithKline Biologicals, and which has developed Crystal Closed Vial technology for aseptic filling of injectable products. This technology addresses the need to reduce the risk of contamination of products, while allowing for the complexities of vial component preparation, high-speed stoppering, and aluminium cap crimping.
As the technology was completely new, the company decided to install the first Crystal Closed Vial Filling Line in its own Gembloux, Belgium facility and operate it as a contract manufacturing organisation to help clients obtain stability data and fill clinical batches before making large financial investments.
The facility, designed by architect and engineering group Somville, Presciutti and Partners, Fleurus, Belgium includes offices, meeting rooms and workshops as well as the 400m² filling suite with all of the necessary equipment to perform aseptic filling in the Crystal Closed Vial technology.
The facility is equipped with a reception, dedusting and storage areas for materials, a room for equipment preparation, cleaning and washing (equipped with a small WFI generation system), a laminar hood for the assembly of tubing, and an autoclave to sterilise filling needles. The filling room houses the clinical Crystal C1 filling line, capable of 1,500 vials per hour. There is also a room for secondary operations to perform visual inspection, labelling and packaging. Finally there are cold areas (4°C) and room temperature storage areas for the filled vials, and a QC lab for all in-process control tests and QC tests.
Centocor Biologics Ireland won the Sustainability award for its new cell culture and purification site in Ringaskiddy, County Cork, Ireland. Dubbed BioCork, this facility has 180kg per year biologic API capacity and the project team worked hard to mitigate the impact of this large, complex project on both the local community and the environment. The project employed advanced membrane wastewater treatment, captured rainwater for recycling, and installed a biomass (woodchip) boiler for base steam load. This project also involved extensive landscaping that included planting 70,000 trees to enhance the visual aspect and air quality.
The facility is said to be 40% more energy-efficient than internal benchmark biotech facilities and there was a 90% reduction in the carbon footprint versus fossil fuel. The partners involved in this project were the PM Group, Blackrock, Cork, Ireland and CRB Consulting Engineers, Pennsylvania, USA.
The category for Facility Integration was won by Centocor R&D Schaffhausen for its 670m² fill finish pilot plant facility on its Schaffhausen, Switzerland campus. This plant replaces an older existing facility and houses a leading edge technology that mirrors the set-up of commercial facilities to ease process comparability and scale-up. The facility produces biological drug product for early- and late-stage clinical trials and also plays a key role in the transfer of fill finish operations into a commercial plant on the Schaffhausen campus.
Designed and built by Bickel & Bachofen and pmb bau, both of Switzerland, the facility has the possibility for expansion by adding floors above the existing structure. It also provides maximum flexibility and efficient operation along with high levels of sterility assurance through RABS and its VHP decontamination concept.
Efficient workflow
Hameln Pharma's new 9,200m² sterile production plant for parenterals, project managed by Koppenhöfer+Partner, Stuttgart, Germany, and located in Hamelin, Germany, won the category for Operational Excellence
Lean production concepts were implemented throughout the design and construction of this facility. The work areas within the sterile production plant were constructed using a materials flow simulation to prevent any form of waste of capacity, personnel or materials movement. With the aid of integrated locks and hatches, materials can always be transferred via the shortest route from one production step to the next.
The arrangement of the cleanrooms and a consistent lock design ensure that employees need to cover only short distances and go through as few clothing changes as possible, saving time and improving safety significantly.
The facility also has a pharmaceutical cleanroom ceiling that is 100% accessible (it can be walked on everywhere), which allows the exchange, installation and maintenance of basic technical equipment, such as lamps and filter units, from above the ceiling, keeping production undisturbed.
The Regional Excellence award went to Orchid Chemicals & Pharmaceuticals, whose facility was recently built with modern and flexible cGMP aspects to manufacture internationally acceptable products and to accommodate its growing number of development products.
Located in Aurangabad, India, 400km from Mumbai, the Carbapenem Production Facility employs one of the first cGMP operational systems for bulk API handling in India and consists of four integrated production blocks (Intermediate/API/Sterile/Hydrogenation), each block designed with dedicated service and production areas. All critical operations are contained in cleanrooms.
Implemented by RV Dalvi & Associates, Mumbai, India and Orchid Chemicals & Pharmaceuticals' own Projects Department, several measures were taken to conserve energy and reduce manufacturing costs during facility design. They included the implementation of a horizontal scrubbing system that uses 30% less power than conventional scrubbing systems, as well as the installation of energy efficient vacuum systems, a multi-stage evaporator, water-cooled refrigeration systems and fluorescent lighting. In addition, it introduced automated systems for nitrogen blanketing for centrifuges, flash steam recovery, and secondary steam generation from evaporators to save energy. The judges felt several aspects of this project were innovative for this geographic location.
An honourable mention was also given to GlaxoSmithKline Manufacturing's Verona facility. The Italian operations have become a centre of excellence for the production of sterile cephalosporin powder products. Knowing that the greatest risk to sterile processes is the possibility of people contaminating the product, GSK decided to revamp its Aseptic Powder Filling Facility 4 in Verona and create the conditions for its production process to take place without people being present in critical areas.
Using in-house project management and engineering expertise, the project team aimed to implement technological and operating solutions to provide a state-of-the-art process for the antibiotic business that was an alternative to isolator technology. Its approach to equipment, environment, handling and storage was particularly innovative.
Its solutions to existing API challenges included in-line particle counting monitoring, increased line performances, enhanced protection of operators from API, performing routine operations using glove ports, Grade A continuity, the completion of semi-automatic set-up using glove ports and pre-assembling product contact machine parts before sterilisation.
2009 Award winners
Category winners for Facility of the Year Award were:
• Roche MAB 95 Facility, Basel, Switzerland – Overall Winner
• Aseptic Technologies, Gembloux, Belgium, for Equipment Innovation
• Centocor Biologics Ireland, Cork, Ireland, for Sustainability
• Centocor R&D Schaffhausen, Schaffhausen, Switzerland for Facility Integration
• hameln pharma, Hameln, Germany, for Operational Excellence
• Orchid Chemicals & Pharmaceuticals, Aurangabad, India, for Regional Excellence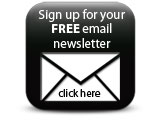 • GlaxoSmithKline Manufacturing received an Honourable Mention for the company's project in Verona, Italy.