TSI Facility Monitoring Software gains OPC Foundation certification
Certified products are recommended to lab workers because they meet minimum operability requirements
TSI, the global measurement solutions provider, has announced that its Facility Monitoring Software is OPC certified.
OPC, acronym for Open Platform Communications, is the interoperability standard for the secure and reliable exchange of data in the industrial automation space and in other industries.
The OPC Foundation's Certification and Compliance programme helps businesses to develop and deliver high quality products.
To become certified, the product passed thorough function and performance testing to assure end-users that the product meets or exceeds expectations for compliance, interoperability, robustness and resource efficiency.
TSI's FMS OPC UA Client/Server functionality decreases installation costs by simplifying facility monitoring system design, offering easy and immediate access to real-time and historic data from all sensors connected to FMS, ensuring product quality and patient safety.
Integrated with TSI's AeroTrak Remote Particle Counters, FMS OPC UA Client/Server securely exchanges data between industrial platforms with ease and reliability, enabling transfer of critical facility monitoring system data to centralised enterprise reporting systems such as LIMS and ERP.
CLICK HERE to learn more about the TSI FMS Facility Monitoring System available for cleanroom environments within the pharmaceutical, medical device and life science industries.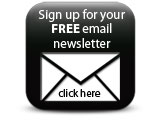 TSI has specialised in measurement technology for over 50 years, partnering with research institutions and customers around the world to set the standard for measurements relating to aerosol science and contamination control.
Featured Companies