Mann+Hummel expands HVAC business
The German filtration specialist has agreed to buy Tri-Dim Filter Corporation, a US-based air filtration company
Mann+Hummel headquarters in Ludwigsburg
The Mann+Hummel Group has entered into a definitive agreement to acquire Tri-Dim Filter Corporation, a US-based air filtration company. Terms of the deal have not been disclosed.
With headquarters in Louisa, Virginia, Tri-Dim is the single largest privately-held air filtration company in North America. With approximately 800 employees, Tri-Dim provides full line of HVAC filtration products and services, including air and liquid filtration, heating/air conditioning supplies, cleanroom filtration, air purification equipment, gas phase filtration, and air testing & remediation.
"The acquisition of Tri-Dim demonstrates Mann+Hummel's commitment to growth in the life sciences and environment (LS&E) segment of our business, which specialises in intelligent air and water filtration solutions," said Hakan Ekberg, Group Vice President of the company's LS&E business unit.
"Tri-Dim's portfolio, experienced workforce, geographic reach and amazing customer relationships make them the perfect partner in our further expansion strategy into air and water filtration solutions," he added.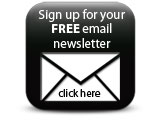 The acquisition of Tri-Dim provides Mann+Hummel greater access to the US/Canadian markets of air filtration and extensive growth opportunities. Both companies have deep historical roots and share strong commitments to technical leadership and customer service.
Companies