Hospital laundering practices may expose patients to infection-causing bacteria
Study findings suggest towels reduce effectiveness of hospital-grade disinfectant
More than 90% of tested laundered towels used to clean hospital rooms contained bacteria that could result in healthcare-associated infections (HAIs), according to two new studies.
While stringent disinfecting practices are in place to combat hospital-acquired infections (HAIs), study results reported in the American Journal of Infection Control found that traditional hospital laundering practices do not remove all bacteria from the laundered towels.
One study, Microbial contamination of hospital reusable cleaning towels, conducted by Charles Gerba, Professor of Microbiology, University of Arizona, and colleagues from the University of Arizona, with support from Kimberly-Clark, found that:
Laundering practices were insufficient for removing potentially harmful bacteria from reusable cloth and microfibre towels commonly used to clean hospital rooms
Of the total number of towels tested, 93% contained bacteria including E.coli, total coliforms and Klebsiella
Of the total number of soak buckets containing disinfectant, 67% contained bacteria including spore-forming bacteria (causing botulism and tetanus) and coliform bacteria.
A second, separate companion study, Decreased activity of commercially available disinfectants containing quaternary ammonium compounds (QACs) when exposed to cotton towels, also conducted by the team, found that laundered cotton towels can reduce the strength of hospital-grade disinfectants (QACs) by up to 85.3%.
"These observations indicate the need to critically re-evaluate current hospital cleaning practices associated with reuse of cloth towels," said Gerba.
The initial study found that exposure of QAC disinfecting cleaners to laundered towels for as little as 30 seconds rendered the cleaning agent ineffective as defined by Environmental Protection Agency criteria. Microfibre towels were found to have especially high levels of bacteria due to their high absorbency.
"A major cornerstone for the successful reduction of healthcare acquired infections is the cleaning and disinfecting of surfaces such as those found in patient rooms and various areas of the hospital," said David Koenig, Research Technical Leader in Corporate Research and Engineering, Kimberly-Clark.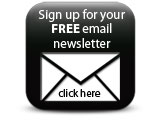 "As a best practice, it is recommended that hospitals either use a sterilisation process to clean re-usable cloth and microfibre towels or switch to disposables, hence decreasing the probability of transferring bacteria to surfaces that patients and employees may come in contact with."
Featured Companies