Empower Pharmacy opens $55m facility for pharmaceuticals
Design and Build | Pharmaceuticals
The 86,000 sqft compounding pharmacy and FDA registered outsourcing facility has been designed to avoid supply chain deficiencies
Empower Pharmacy, a compounding pharmacy and FDA registered outsourcing facility has announced the grand opening of its new facility in Houston.
Enhancing access to affordable and innovative pharmaceutical solutions, this $55 million facility features 86,000 sqft of breakthrough pharmaceutical technology, setting the standard for the industry as one of the largest and most advanced compounding pharmacies in North America.
We are excited to be at the forefront of change in the industry.
The new facility, located in Northwest Houston (7601 N. Sam Houston Parkway W.) and licensed to produce and deliver medicines to consumers, maximises the use of automation, has a state-of-the-art cleanroom, utilises equipment to generate purified water, clean steam, and clean compressed air.
It also has a large warehouse capable of storing at least nine months of raw pharmaceutical ingredients to minimise supply chain deficiencies that could interfere with patient care. It commenced operations earlier this month.
Shaun Noorian, CEO of Empower Pharmacy, said: "We are setting a new standard for compounded medicine, striving to achieve a superior pharmaceutical experience, from order placement to delivery."
Empower Pharmacy will open a second facility mirroring this new facility, but with a 503B license that allows it to manufacture and deliver compounding medicines directly to hospitals, physician offices and other healthcare institutions.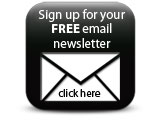 Scott Brunner, CEO of Alliance for Pharmacy Compounding, concluded: "With this new state-of-the-art facility, they're not only increasing capacity, but also elevating compliance and safety and - most importantly - the care they provide patients."
Companies