Astro Pak expands cleanrooms for contract precision cleaning
To meet increased customer demand for capacity
Astro Pak Corporation, a US supplier of precision cleaning services, has opened newly renovated and expanded Class 100 and 1000 cleanrooms for contract precision cleaning for the medical device, semiconductor, laser, biopharm, aerospace and defence industries.
The Costa Mesa, California-headquartered firm began to update and modernise its cleanroom facilities on the West and East coasts of the US in 2011 so that it could meet increased customer demand for capacity and develop world-class cleanroom services.
The Chesapeake, VA cleanroom was completed in January this year, with the Downey, CA location now completed and fully functional.
The Californian facility has more than 35,000ft2 of space and includes ISO 14644-1: Class 5 and Class 6 cleanrooms.
The large component Class 6 cleanroom measures 40ft x 30ft x 18ft (height) and supports a 2,500psi high-pressure spray system. In addition, a 4,000lb bridge crane has been installed to move heavy hardware and components.
Astro Pak has also constructed a high volume component/hardware processing cleanroom that houses 1,500ft2 of Class 100 space and 2,100ft2 of Class 1000 space, supported by a modern 6,000ft2 preclean area.
This preclean area includes eight workstations, 4,000lb bridge cranes, three large (3ft x 3ft x 8ft) ultrasonic cleaning units and a high purity, high-pressure spray system integrated into the area that houses additional immersion tanks.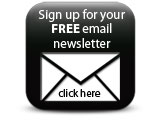 A new safety containment pressure test room for pneumatic pressure testing and a new hydrostatic pressure test stand are also included. Pneumatic testing is performed at up to 10,000psi and hydrostatic testing at up to 30,000psi.
Companies