Tristel launches infection control for dental practice
Tristel has brought its proven infection control products for hospitals into the dental practice with the launch of the Dentel range. Using the company's patented chlorine dioxide chemistry, Dentel products are sporicidal and rapidly effective against all micro-organisms. They are safe for users and patients, environmentally friendly (biodegradable), adaptable for many purposes, and offer a solution to meeting new Department of Health infection control guidelines HTM 01-05.
The complex structure and design of dental units present numerous infection control challenges that can lead to the risk of cross-contamination. The Dentel range provides a combination of products for different applications.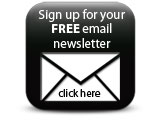 These are: Dentel 5, which prevents the formation of biofilm in dental unit water lines (DUWLs) and is designed for use in the dental chair water bottle; and Dentel 100, a sporicidal solution and biofilm remover offering disinfection for dental equipment such as saliva ejectors and suction systems, dental unit water lines, dental chair surfaces, and instrument and preparation tables. It can also be used on impression material. The third new product is Dentel Duo, sporicidal foam for use on dental chairs, instrument tables and light handles. www.tristel.com
Companies