The details of dust extraction in controlled environments
To choose the right machine, the nature of the dust and the statutory regulations for its handling and removal, as well as classification of the machine and filter technology, must be considered. Daniel Took from archer reminds us, the lower the Threshold Limit Value (TLV) for dust, the higher the health risk
Dust is not simply dust! Its chemical composition and hazardousness depend on dust-forming processes occurring naturally and produced by humans, for example during manufacturing processes. Acceptable levels and types of dust will vary vastly by industry, making dust extraction requirements extremely particular. The pharmaceutical industry, for example, must adhere to continuously high quality and hygiene standards, whilst simultaneously maintaining efficient production processes.
To maximise efficiency, industrial-scale vacuuming and dust extraction to remove chemical residues from medicines can take place during the production process by integrating suction and using ATEX-certified machines, minimising downtime and maintaining strict hygiene levels.
Acceptable levels and types of dust will vary vastly by industry
Dust extractors provide continuous suction of suspended particles directly at the point of origin, as well as from the surrounding area, ensuring process reliability and occupational safety. Industrial dust extractors should be suitable for all kinds of dust and fine swarf, including adhesive dust and different features will make machines suitable for different industries. For example, where large quantities of fine swarf and hazardous dusts are generated, a filter that cleans effectively whilst vacuuming with a built-in electrical shaking mechanism will help to keep cleaning going. Similarly, machines that facilitate filter replacement from the clean air side, help to prevent contamination and maintain workflow.
To choose the right machine, the nature of the dust and the statutory regulations for its handling and removal, as well as classification of the machine and filter technology, must be considered. The lower the Threshold Limit Value (TLV) for dust, the higher the health risk.
"L" class vacuum cleaners (slightly dangerous) are suitable for dusts with a TLV of > 1 mg/m3. This includes substances such as gypsum, mica, lime, kaolin, molybdenum or tantalum. Since the filter efficiency requirements can easily be maintained, the maximum dust permeability of the filters can be 1%. L class dusts are therefore not subject to any disposal regulations and L class vacuum cleaners are used in trades for removing dirt. However, higher M class vacuum cleaners can be used and retain respirable fine dusts liable to cause allergies.
"M" class vacuum cleaners (moderately dangerous) are suitable for dusts with a TLV of > 0.1 mg/m3; the maximum permeability is < 0.1%. M class dusts include copper, platinum, nickel, borax and wood. These vacuum cleaners are primarily used in automotive, restoration, chemical, pharmaceutical and building industries. Since the disposal or removal of dust from the machine must take place with low dust turbulence, M class vacuum cleaners feature a paper filter bag with slide closure and dust disposal bag. They also feature a flat pleated filter for cleaning the machine exhaust or a polyester fleece flat pleated filter for wet applications and abrasive material.
The lower the Threshold Limit Value for dust, the higher the health risk
All dusts with a TLV of < 0.1 mg/m³ fall into the "H" dust class category (highly dangerous). The filter efficiency requirements of these vacuum cleaners are very high with a maximum permeability of < 0.005%. H class dusts include health-endangering and pathogenic substances such as beryllium, lead, cadmium, cobalt, asbestos, as well as dusts contaminated with bacteria, mould and viruses.
H class vacuum cleaners (also M class) are called safety vacuum cleaners and are used in the electrical, pharmaceutical, chemical, metal and plastics industry.
The dust collected by these machines must be removed absolutely dust-free. For this reason, H class vacuum cleaners are provided with an H class safety filter bag, which efficiently retains this class of dust. For dust-free replacement, this bag has a plastic cover that is slipped over the bag and subsequently closed. The H-filter is usually a flat pleated filter, which cleans the exhaust again. The filter medium consists of glass fibre mats with a fibre diameter of about 1 to 10 µm. For safe replacement, the H-filter has a frame for disposal with the plastic bag in compliance with the statutory regulations.
Explosive dust
The removal of explosive dust requires a precise knowledge of the combustion and explosion properties of fine dusts such as powder, flour, wood or metal to ensure effective protective measures are taken. This includes the vacuuming of combustible dusts (except for dusts with an extremely low minimum ignition energy ME < 1 mJ). However, only vacuum cleaners complying with the ATEX Directive (94/9 EC 2003) may be used for this purpose. This directive regulates, among other things, the suitability of the machines for use in potentially explosive atmospheres. It distinguishes between explosive gas and combustible dust atmospheres and classifies the equipment intended for use in these areas.
The ATEX directive defines different unit groups and hazard categories:
Group 1 are intended for use in underground mines (M1 and M2: M = Mining).
Group 2 are approved for use in non-mining areas and subdivided into three hazard groups "very high" (1), "high" (2), "normal" (3).
Machines in hazard categories 1 and 2 (combustible dust atmospheres Zones 20 and 21) are usually permanently installed suction devices.
Mobile vacuum cleaners fall into hazard category 3 and can be used in combustible dust atmospheres Zone 22. Explosive dust atmospheres only occur here rarely and briefly (including mills, warehouses, pharmaceutical, chemical, food, electrical, paper and powder processing industry). Since explosive dusts in Zone 22 can have a toxic effect, the filter efficiency requirements of vacuum cleaners are the same as for dust classes "M" or "H".
Machines approved for Zone 22 are classified "B1" according to DIN EN 60335-2-69 Appendix AA. These machines have the minimum classification "B1 M" or "B1H" and the degree of protection IP 54 (DIN 40050). To neutralise dangerous and explosive dusts, the hazardous material is drawn through a water bath in some vacuum cleaners, while water-reactive substances must be vacuumed dry and filtered.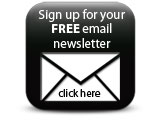 Choosing the right dust extraction machine is not an easy task and generally always depends on the hazard assessment. Vacuuming in potentially explosive atmospheres places the highest demands on machinery, which must be certified for safety accordingly. The manufacturer should provide advice and draw attention to specific technical details, such as an effective filter cleaning system with automatic dust shake off, filter bag with low-dust disposal, easy to use and locks to prevent incorrect operation.
Companies