TSO3 sends added info on FDA request
Allows review for market clearance of the TSO3 Sterizone VP4 Steriliser in the US to continue
TSO3, an innovator in sterilisation technology for medical devices in healthcare settings in Canada, has submitted its response to the US Regulatory Authorities' request for Additional Information.
The response allows the Regulatory Authorities to continue the review for market clearance of the TSO3 Sterizone VP4 Steriliser in the US. The submission is for a product similar to the Sterizone 125L+ steriliser cleared in Canada and Europe yet with improved claims for the US market.
'In August of this year, we stated that our response to the Additional Information request would take up to eight weeks to complete,' said Ric Rumble, TSO3 President and CEO. 'As it turns out, we were able to collect the information and formulate answers to the questions in a shorter period of time.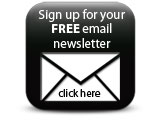 'With our response now in the Regulator's possession, we feel we are reaching the final phase of the process, which is labelling review. We continue to expect a positive outcome of this file's review,' he said.
Companies