TSO3 granted European patent for sterilisation technology
The company has applied for more patents for processes said to enhance sterilisation
TSO3 Inc of Canada, an innovator in low-temperature sterilisation technology for medical devices in healthcare settings, has been granted a patent for a method of controlling condensation of hydrogen peroxide (H2O2) when sterilising medical devices with H2O2, either used alone or in combination with ozone or other chemistries.
Several other patent applications covering TSO3's technology are still pending in the US, Europe, Japan and elsewhere. The Company has also been notified by the Japanese and Australian Patent Offices of their intent to grant two of these other patents.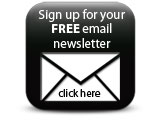 Recently TSO3 announced additional patent application in this space targeting methods to improve the compatibility of the sterilisation process with delicate medical devices. 
Companies