Survey – energy saving opportunities in life science facilities
Design and Build | Pharmaceuticals
EECO2 supports top 10 pharmaceutical manufacturer in delivering global energy reduction projects
EECO2 specialises in identifying and delivering energy savings in highly regulated environments for global businesses desiring to reduce energy consumption, cost and carbon footprint.
EECO2 supports this top 10 pharmaceutical manufacturer in delivering global energy reduction projects.
HVAC Proposed Saving Opportunity – Key Points of Study
1 Air Volume Reduction (Maintaining Compliance & heat load removal)
2 Reducing fresh air volumes to minimum for pressure and occupants & GMP
3 BMS Optimisation
4 Night Set-Back and Shut Down strategy of HVAC systems (GMP & Non-GMP)
5 High Efficiency Motors
6 Fan Upgrades
7 Filtration – low energy filters / excessive filtration
8 Maintenance issues commonly found in HVAC plants
9 Cooling and Heating Systems Optimisation
10 Facility GMP Risk Assessments
HVAC Way Forward Focus
EECO2 provides engineering, validation and project management support for following stages of project delivery:
1 Detail survey and scheme design for trial HVAC project
2 Feasibility design for ACPH, FA and pressure regime schemes
3 Produce functional requirement specifications and change control documentation. Interface with QA, engineering and production
4 Details design and PM support
5 Delivery trial projects and full turnkey delivery (utilising local expertise)
EECO2 / SE support site going forward as required for HVAC & BMS development.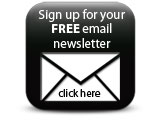 To download the study please click here.
Featured Companies