Seed-funding given to winners of US Grand Challenge To Fight Ebola
Innovative PPE solutions selected for funding, testing and deployment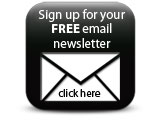 The US Agency for International Development (USAID) has given the first funding awards to the winners of a 'Fighting Ebola: a Grand Challenge for Development' competition – set up in the US to provide better personal protective equipment (PPE) and other innovations that will help those fighting Ebola in West Africa.
Led by USAID, the Challenge launched in early October looked to source new, practical solutions in partnership with the White House Office of Science and Technology Policy, the Centers for Disease Control and Prevention, and the Department of Defense. In just two months, innovators from around the world submitted over 1,500 ideas focused on helping frontline healthcare workers to provide better, more timely care and to contain this devastating virus. 
After hearing pitches from top innovators, US Government experts and international partners selected the most promising ideas through a rapid, rigorous review process.
This first round of awards focuses on improving the safety and comfort of the PPE worn by healthcare workers and alleviating the heat stress it can cause in the hot, humid climates of West Africa. Three innovations will receive financial and/or other support and undergo intensive testing to ensure readiness for production and field deployment:
Johns Hopkins University's Center for Bioengineering Innovation & Design (CBID) & Jhpiego: Healthcare worker suit redesigned for quicker and safer doffing/removal with integrated cooling features using technology from Johns Hopkins University
Aquarius GEP LLC and Innovative BioDefense: 
Antiseptic that, when applied to skin, provides up to six hours of pathogen protection and serves as an anti-microbial barrier to viral transmission for healthcare workers
SPR Advanced Technologies: 
Long-lasting, spray-on barrier that kills and repels microbes with electrostatic fields to prevent surface contamination and allow for more breathable PPE materials.
USAID is also partnering with The Global Good Fund/Intellectual Ventures to rapidly evaluate several cooling solutions, including:
Phase-Change Material Cooling Solutions: Off-the-shelf, rapidly deployable cooling garments currently used by military that can be worn underneath existing PPE
Qore Performance's Arterial Cooling Base Layer System: An innovative base layer cooling solution from a sports-wear company that cools the body by cooling the blood at pulse points
The initial round of award nominations under the Fighting Ebola Grand Challenge focused on solutions to improve the protection and comfort of healthcare workers; additional award nominations for other innovations will be announced in the coming weeks.  
'The Fighting Ebola Grand Challenge embodies our new model of development – bringing together the world's brightest minds to solve our biggest global challenges,' said USAID Administrator Rajiv Shah.
'By working together with our partners from government, business, and civil society, we are creating innovations that will not only help West Africa's most vulnerable communities beat the Ebola epidemic, but also break the cycle of extreme poverty.'