Redipor success drives cleanroom expansion for Cherwell
Extends cleanroom facility to nearly 1,000 square metres
Cherwell is increasing its Redipor prepared media plate filling capacity
Cherwell Laboratories, a UK-based supplier of microbiology media and instruments for the pharmaceutical and related industries, is extending its cleanroom to boost its Redipor microbiological prepared media plate filling and bottle production capabilities. The new cleanroom facility will be further extended by 230m2 to more than 950m2 in Phase II of an upgrade at its Bicester site.
Once Phase II is completed early next year, Cherwell's facilities will have doubled in size since July 2012. Phase I delivered new inspection and packing facilities to maintain stringent quality requirements in media preparation prior to Phase II's increase in Redipor production facilities. To ensure the highest possible quality Cherwell does not package Redipor products straight from the filling line but first holds them to condition. Additionally, all products undergo 100% inspection before final packing.
As Cherwell's production volumes increase from the current 6.5 million agar plates annually, the firm says it will continue to add to its workforce. Five new staff members have been recruited since the completion of Phase I, with three additional new starters anticipated before the end of 2013.
'Phase II of our cleanroom extension will provide additional manufacturing space to allow us to invest in further production equipment, such as large scale plate filling systems, media preparators and autoclaves,' said Cherwell Laboratories' Managing Director Andy Whittard.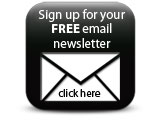 'By carefully planning and controlling the works around our own production schedules and with our contractor, Envair Projects, we aim to minimise any impact to customers and product lead times.'
Featured Companies