Photonics Industries expands New York HQ in US$8m investment
Finance | Hi Tech Manufacturing
Purchases a new building and will add to cleanroom space already in the facility
Photonics Industries expands its facilities in Long Island to address its growing market presence and demand for solid state laser products
Photonics Industries is expanding its Long Island, New York-based headquarters to meet growing demand for its diode pumped solid state laser products.
The firm is investing more than US$8m to purchase a 67,000ft2 building in Ronkonkoma, NY, which is less than two miles from its current facilities in Bohemia, NY.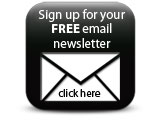 The new building has 6,000ft2 of cleanroom facilities to which Photonics Industries will add about 8,000ft2 of extra cleanroom space and new equipment.
Companies