Pal International chooses HSBC
The manufacturer of hygiene products for the workplace has moved its banking to HSBC to support its international ambitions post-Brexit
The business expects the international expansion will grow the business' annual turnover by 60%
Pal International, the British hygiene products manufacturer, has moved its banking to HSBC to support its international ambitions post-Brexit
A family-run company based in Leicestershire, Pal International manufactures a wide range of cleaning and disinfectant wipes for professional use, particularly targeting the medical and food manufacturing sectors.
The deal with HSBC will support the company as it purchases new equipment, continues international growth and promotes expansion into the professional healthcare environment.
Pal International said it plans to expand in markets beyond Europe, targeting new industries such as the aerospace, automotive and pharmaceutical sectors. The HSBC funding will provide vital assistance as the company expands its manufacturing to meet demand in these industries, the company said.
The bank's access to and understanding of foreign markets was a key driver for the deal. The bank's international platforms and events will allow Pal International the opportunity to explore exciting new territories, as they expand operations into the Middle East, South East Asia and Central Asia Pacific. The business expects the international expansion will grow the business' annual turnover by 60% by 2022.
we are looking beyond Brexit to ensure continued growth for Pal International
Perminder Rupra, MD Pal International, said: "The deal with HSBC is instrumental in driving the next stage of our business lifecycle. As we look to expand our operation, targeting new commercial sectors and international territories, it is key that we work with a bank that is able to provide the international platform and outlook that matches our ambition. With continued support and advice from our Relationship Director at HSBC, Kate Beretta, we are looking beyond Brexit to ensure continued growth for Pal International."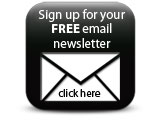 Roger Pratt, HSBC's Area Director in East Midlands, said: "Pal International is a long-established British business that we're excited to be working alongside. The company's international ambitions makes them a perfect fit for HSBC as they look to capitalise on our global reach and expand into new territories. HSBC is committed to supporting ambitious businesses like this and we look forward to seeing the company continue to grow in the future."
Companies