New manufacturing facility for Vindon Healthcare
Vindon Healthcare, a UK provider of environmental control products and services for the management of temperature, light and humidity controlled storage requirements, is making a two-fold increase to its production and manufacturing facility.
The move, which is estimated to cost £3.3m, is expected to provide a best-in-class storage and disaster recovery facility for the UK and European pharmaceutical and biotechnology industry.
Vindon Healthcare has signed contracts with Wilson Bowden for the construction of a larger purpose-built facility on the 420-acre Kingsway business park, which is close to the M62 in Rochdale, Greater Manchester.
The new 29,480 sq ft facility, which will be ready for use by the autumn of 2008, will provide Vindon with storage and disaster recovery space for the UK and European pharmaceutical and biotechnology industry.
Costs will be funded by a new debt facility of £1.4m together with the proceeds of a placing that took place on 9 May 2007 and raised a net £1.9m after costs.
Vindon chairman Liam Ferguson, said: "We are very encouraged by the prospect of this new storage and manufacturing facility. It will provide the platform for us to pursue our strategy for growth, whilst enabling us to continue to grow our existing client base."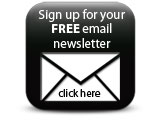 Vindon's product range consists of controlled environment chambers, blood banks, refrigerators and freezers, ovens and plant growth chambers. Services include annual service contracts, ad hoc repairs, validation and in house storage.
Companies