Med-Ally relocates manufacturing site
The US-based manufacturer of medical devices to invest US$2.38 million in new 10,000 square-foot facility
VersaStim:a neuro-modulation device for people with movement disorders and chronic pain
Med-Ally LLC, a US-based manufacturer of medical devices, is set to relocate its headquarters and manufacturing operations to Berkeley County, South Carolina, from offices in New York and Connecticut.
The company said it will invest US$2.38 million in a facility on Bushy Park Road in Goose Creek that will create 90 jobs.
A privately held business, Med-Ally produces VersaStim, a neuro-modulation device used for people with movement disorders and chronic pain. The technology is available in external and implantable devices.
"We found an absolutely ideal cleanroom facility that was ready to go," John Mulvihill, president and co-founder, told news website The Post and Courier. "We had looked at sites all over the East Coast, and then this one popped up."
The cleanroom, necessary for the fabrication of implantable devices, will take up about half of the company's 10,000 square-foot space at the Charleston International Manufacturing Center, the news report said. The site also will also include office space and a research and development centre.
The Med-Ally building is part of a group of spaces once occupied by Jacobs Applied Technology, according to Marc Fetten, president and CEO of Cooper River Partners, developer of the industrial park.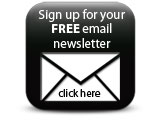 CT understands Med-Ally is hiring technical staff for the new site, which is expected to be fully operational in March.
Companies