Man & Material Lift Engineering is acquired by Universal Mfg Co
Finance | Hi Tech Manufacturing
Specialist lift manufacturer gets a new owner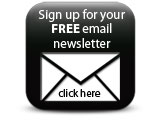 Man & Material Lift Engineering, a US supplier of specialist lifts, aerials for the aerospace industry and engineering consulting, is now part of Universal Mfg Co (UMC), a Lincoln, Nebraska-based company with manufacturing facilities in Algona, Iowa.

All of the assets of MLE, based in Cudahy, Wisconsin, have been acquired by a newly formed wholly owned subsidiary of UMC, Man Lift Mfg Co.

Jeff Bailey, president of Man & Material Lift Engineering, said: 'This was not an easy decision for me because I have nurtured MLE from a small start-up to a successful, growing and exciting business. This transaction will, however, provide us with the ability to continue to grow.'

Bailey remains as president and ceo of the new company, which will be called Man Lift Mfg Co.

'We will have the same mission, serving our customers by providing safe, environmentally friendly, quality equipment that is specifically designed to meet their needs,' he added.


Companies