Live from ACHEMA: Merck Millipore adds to microbial air sampler range
The air samplers deliver improved functionality for pharmaceutical manufacturers
The MAS-100 VF air sampler has a compact, easy-to-handle design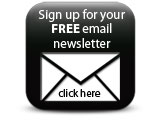 Merck Millipore has unveiled three additions to its MAS-100 family of air smaplers – the MAS-100 Iso MH, MAS-100 Iso NT and MAS-100 VF systems.
The MAS-100 Iso MH and MAS-100 Iso NT systems were developed for use in isolators, enabling sampling at critical control points.
The MAS-100 Iso NT system for monitoring air in isolators was developed according to GAMP 4 and ISO 14698 standards. The fully validated air sampler contains an innovative double valve which integrates the sampling head into the decontamination process of the isolator. For added safety, electronic and moving parts remain outside the critical zone and an internal pump with flow control enables automatic disinfection of the sampling head and the aspiration tube.
The distinguishing feature of the MAS-100 Iso MH system is its four sampling heads, which allow for increased monitoring capacity compared to single-head systems. Multiple heads from one pump provide increased capacity, easier installation and lower cost than four equivalent single-head systems. Additionally, the system extends up to 10m in tube length, which facilitates use in larger isolators. The system was developed according to GAMP 5 and ISO 14698 standards.
The compact and easy-to-handle design of the MAS-100 VF air sampler makes it well-suited for use in controlled environments. The air sampler was validated and developed for air monitoring in controlled environments. Its compact design allows for ease of operation, and its added handle can be mounted on a tripod to test different angles for fixed applications. Electronic speed control ensures a consistent and accurate flow rate, and a touch-slide control menu enables simple navigation. The system programmes sample volumes from 1–1,000L with five presets to assure reproducible results.
The MAS-100 family includes systems for testing air and compressed gases in cleanrooms, aseptic production areas, isolators, and other controlled environments. MAS-100 microbial air samplers comply with the guidelines as specified in the new ISO 14698 part 1 and part 2 standards.
For more information, please visit www.merckmillipore.com/MAS-100
Companies