Laborial installs first interactive worktops for laboratories and cleanrooms
Blautouch becomes a complete workstation by adding a PC in a sealed metal case
Close-up of the Blautouch worktop for controlled environments
Laborial Laboratory Solutions, a Portuguese specialist in laboratory furniture and engineering projects for controlled environments, has installed its Blautouch interactive worktop at the Institute Gulbenkian Ciência (IGC) in Portugal and at Controlvet, the largest Iberian laboratory for food testing.
Blautouch consists on an interactive worktop in tempered glass, completely smooth and continuous, lying over a second worktop of phenolic resins, supported by a powder coating steel frame or polished stainless steel.
The product is specifically for cleanrooms and other controlled environments such as wet labs, molecular biology labs, hospital pharmacies and biohazard classified labs.
It is possible to integrate the worktop into a complete system by including a full-HD LCD-LED (1920 x 1080 pixels) and a mini-PC (Intel Core i3, 2GB DDR3 1066Mhz RAM and 500GB hard drive), which are integrated in a sealed metal case.
Laborial says this solves the problems associated with the use of tablets, notebooks, computers, keyboards, mice and other computing devices in areas where contamination is a major problem. It allows users to work with their customary software, meeting regulations and keeping the asepsis of the controlled environment.
At the IGC, the Blautouch solves the problem of having to barr access to computer devices in some of the organisation's most critical laboratories because of the high risk of contamination.
It is possible to integrate the worktop into a complete system
Other advantages of Blautouch include:
Ease of cleaning and disinfection
Reduces the risk of biological contamination, chemical and radioactive
Resistance to high chemical loads
Ability to use gloves for data register
Space spare
Immunity to non-conductive objects contact, such as laboratory glassware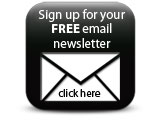 The first prototype of this patent-pending product was unveiled at the exhibition Expoquimia in November 2011 in Barcelona. Laborial has a presence in several European countries and with the Blautouch intends to consolidate its position in these countries (Portugal, Spain, France and Switzerland) and move into other regions, positioning itself as an international expert in developing solutions for critical areas of laboratories and hospitals.