Kimberly-Clark Professional launches RightCycle recycling scheme
For single-use cleanroom and laboratory gloves and garments
Kimberly-Clark Professional has introduced a large-scale recycling scheme for non-traditional cleanroom waste called RightCycle.
The programme makes it easy to recycle items such as cleanroom garments, gloves, hoods, boot covers and hairnets. Items are deposited in either a RightCycle collection box or in the client's own boxes. Full boxes are assembled onto pallets and picked up by Kimberly-Clark Professional's recycling partner TerraCycle. After the products are collected, they are turned into raw materials and used to create eco-friendly consumer products, such as plastic Adirondack chairs and benches, bulk plastics and other items.
Kimberly-Clark Professional first announced its single-use garment recycling programme in 2011 and completed successful pilots of a nitrile glove recycling programme in 2012, which is now available nationwide.
Since the recycling efforts began, participating cleanrooms and laboratories have diverted 70,000lb of garment, glove and other waste from landfills. Life Technologies Corporation, a global life sciences company located in Pleasanton, California and with 15 manufacturing sites in the US, is on track to recycle five tons of gloves in the first year.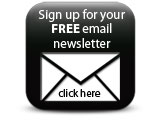 The disposal of solid waste from manufacturing operations poses considerable challenges for businesses and society. Landfill options are becoming more limited and waste disposal costs continue to rise. In 2011, Kimberly-Clark Corporation, the parent company for Kimberly-Clark Professional, announced that it would be sending zero manufacturing waste to landfills by 2015. Since 2000, the company's Global Nonwovens Division, which develops and manufactures fabrics and materials used to create products such as protective apparel and face masks, has diverted more than 99% of its manufacturing waste from landfills.
Featured Companies