Integral moves into industrial refrigeration and HVAC markets
The firm sees the move into industrial refrigeration as a logical expansion of its business
Integral UK has expanded into the industrial refrigeration and HVAC sectors.
The firm sees the move into industrial refrigeration as a logical expansion of its business. The company has branches across the UK and Ireland, already providing a local service nationally. It has around 100 refrigeration engineers in the field.
Since moving into commercial refrigeration, Integral has recently developed a new, predictive maintenance system, called Integral Uptime, for data centre customers.
Integral's Managing Director Bryan Glastonbury sees an opportunity to use the firm's existing skills and technology gained in commercial refrigeration and air conditioning to help it move into industrial refrigeration. The move is partly driven by customers asking the firm to help with maintaining and developing their regional distribution centres.
David Bostock, previously Managing Director of GEA Refrigeration, is to lead the new division. Graham Young and Adam Bowey, both also formerly with GEA Refrigeration, have joined the team. Young is Sales Director and Bowey is Industrial Projects Director.
The new business will provide a full gamut of services including industrial refrigeration design, installation and after-sales service.
The company can deliver projects from £1,000 up to multi-million pound industrial refrigeration projects. Heating, ventilation and air conditioning (HVAC) customers will also benefit from Integral's expertise in this field.
Integral is moving beyond solely servicing and maintaining retail cabinets. It says it will also help manufacturers and retailers with their distribution centres and processing plants. Much of the work will focus on trans-critical CO2 or ammonia-based solutions.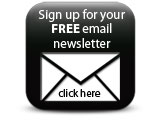 Service Director, Martin Mitchell, said: 'The addition of the Industrial HVAC capabilities really does broaden our reach to include the whole industrial and manufacturing sector including critical environments such as data centre, pharmaceutical , scientific, and cleanroom applications together with supporting the food production sector.'
Companies