Guardtech Cleanrooms recruits three new members
The Haverhill-based team have appointed Heidi Utley as their new Financial Controller and Martin Sewell as Quality Lead, while Joe Shackley takes on the role of Marketing Manager
Guardtech Cleanrooms has bucked the trend of businesses in recession-hit Britain by recruiting three new members to their expanding line-up.
The Haverhill-based team have appointed Heidi Utley as their new Financial Controller and Martin Sewell as Quality Lead, while Joe Shackley takes on the role of Marketing Manager.
Guardtech have continued their strong growth in 2020, despite the devastating global impact of the COVID-19 pandemic.
This has largely been down to a string of impressive turnkey cleanroom contracts, ever-growing demand for their revolutionary new CleanCube mobile labs and their innovative ISOPOD self-assembly modular cleanrooms.
The new Guardtech trio arrive with a wealth and variety of experience in Finance, Pharmaceuticals and Print and Digital Publishing.
"I'm loving my new adventure at Guardtech Cleanrooms - working with the team here has been an absolute pleasure since day one," said Martin Sewell, Quality Lead.
Sewell has over 15 years of experience in the pharmaceutical industry, with extensive knowledge of warehousing, safety procedure and best practice.
"Throughout my career, I've always been flexible in my approach to helping other departments," Sewell said. "That's just one of the reasons I love my new role - as well as having the ability to grow and learn. I've always been keen to get involved with the growth of a company."
Sewell admitted that his new position as Quality Lead at a construction firm is a "big responsibility", but he was glowing in his praise for his new colleagues.
"I'm loving my new adventure at Guardtech Cleanrooms - working with the team here has been an absolute pleasure since day one," Sewell continued.
"Everyone works so well together, and we all know that each and every one of us is important to the company's growth. We all love to share our ideas to keep improving Guardtech Cleanrooms. I'd even go as far as saying I've never been happier in a job, and I think this is because I know I work with people who seem to share my ambition. We all want to be a part of a growing company and understand that it's not possible to grow without great teamwork."
Utley shared her new colleague's sentiments, adding that she's excited about taking on a new position.
"I'm really looking forward to the challenge that working for Guardtech will bring," she said. "The team here have made me feel welcome right from the start."
New Marketing Manager Shackley also arrives with more than 15 years' experience in the Media industry - having previously worked for The Times and Sunday Times, as well as being Deputy Production Editor at Match of the Day magazine.
Shackley said: "It's a pleasure to join Guardtech Cleanrooms - I've been so impressed with the team spirit from the moment I started. We have so many amazing stories to shout about here - like providing mobile COVID-19 testing labs with our CleanCube range."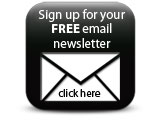 "Guardtech Cleanrooms are literally helping to save lives right now - and I'm not only proud to be a part of that, but also looking forward to sharing some of these stories with the world," Shackley added.
Featured Companies