G-CON Manufacturing receives CE Mark for its cleanroom PODs
Design and Build | Containment
Allows the autonomous cleanroom PODs to be sold in the Europe
G-CON Manufacturing, a US manufacturer of cleanrooms for biomanufacturing and pharmaceutical development, has completed CE mark approval testing for its autonomous cleanroom PODs.
CE marking allows the cleanroom PODS to be sold in the European Union and in other countries around the world that recognise the CE mark approval process.
The company began pursuing CE mark certification in the final quarter of 2014 owing to a high level of interest in PODs from European countries.
Technology International, a notified body, conducted the required tests to the EU standards.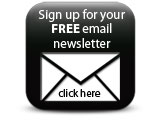 'From the beginning of our existence, we have had a lot of interest from the European market. With efficient operations, management and sales support in place in the US, and growing sales in the US, we are now taking steps to pursue the fast growing European market,' said Troy Arledge, Vice President of Manufacturing at G-CON.
Featured Companies