Eurofins welcomes client liaison specialist to Food Testing UK
Suzanne Darley will be responsible for Account Management and will also work on larger contracts across the UK business
Suzanne Darley, experienced in business development and relationship management of clients in the food, audit and advisory industries, has joined Eurofins Food Testing UK as Key Account Manager.
Having previously worked at Eclipse Scientific Group for two and a half years as Business Development Manager and Site Manager for the laboratory at Mirfield, Suzanne then moved on to the Exova Group, based at its Grimsby laboratory, now part of Eurofins Scientific.
While there she worked in Business Development before quickly progressing to Key Account Manager, responsible for Tier A and B manufacturing clients, and new business.
After almost four and a half years at Exova, Suzanne went on to work as Business Development Manager for Intertek UK for just over a year, where she worked with audit and advisory clients, as well as those in the food industry.
Now back on common ground at Eurofins' Grimsby laboratory, Suzanne will be responsible for Account Management but also working on larger contracts across the UK business.
On her appointment, Phil Coles, Managing Director of Eurofins Food and Water Testing UK and Ireland, said: 'Suzanne brings with her the knowledge and skills essential in maintaining the highest standards of communication between our clients and laboratories.'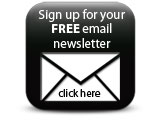 'She is well respected amongst colleagues and customers alike within the food industry, and we are pleased to welcome her to the Eurofins team.'
Companies