Ecophon launches acoustic solutions for hi-tech cleanrooms
New product and service range meet the specific cleanliness and air purity demands in the electronics industry
Ecophon has optimised its Hygiene range of acoustic solutions, making it easier to specify the solution that best meets the specific cleanliness and air purity demands for applications in the electronics industry.
Alan Crampton, Sales Director at Ecophon, commented: "In electronics factories, the sound produced by the production equipment combined with the hard surfaces specified to ensure a clean environment means that getting the acoustic design right is vital to ensure a healthy atmosphere for those working in the building.
"The Ecophon Hygiene range makes it simple to select the right acoustic product that also meets the specific cleanliness and air particle requirements. With our commitment to testing and certification of products on criteria including durability, chemical resistance, bacterial resistance, fire safety and IAQ, customers can also be assured of the products' performance."
Ecophon Hygiene includes ceiling, wall and baffle products that meet ISO 14644-1 cleanroom classifications
The Ecophon Hygiene family includes the Protec, Protec Air and Advance acoustic product groups, which have been designed to comply with the requirements of the electronics industry such as particle repellent, and cleanroom compliant solutions with the durability to withstand frequent thorough cleaning.
Ecophon Hygiene includes ceiling, wall and baffle products that meet ISO 14644-1 cleanroom classifications for particle emissions in addition to the required cleanability standards.
The products are suitable for dry vacuum and wet cleaning with a microfibre cloth as well as advanced techniques that include chemical, pressure, steam and vapourised hydrogen peroxide (VHP) cleaning.
As with all Ecophon's products, the Ecophon Hygiene range has been engineered to support excellent indoor air quality (IAQ) to further contribute to a healthy indoor environment.
The entire range has been independently tested to confirm it meets the highest standards for emissions including Volatile Organic Compounds (VOC) and formaldehyde.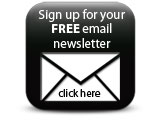 All Ecophon products meet French VOC A or VOC A+ standards, currently the highest level of certification for VOCs, and have also been tested and certified according to ISO 846 for resistance to both fungal and bacterial growth.
Companies