Clean Modules offers healthcare firm greater convenience
Fresenius Kabi, one of Europe's leading healthcare companies, has commissioned Clean Modules to build a new high-efficiency aseptic services cleanroom production facility within its new combined site at Runcorn, Cheshire.
The new cleanroom facility has been design to aid convenience
Previously spread over three sites between Runcorn and Birchwood, Fresenius Kabi and Calea UK, a provider of high technology clinical homecare to patients throughout the UK, now enjoy the convenience of being under one roof and sharing one platform of operational excellence. The new facility, which is claimed to be the largest compounding and dispensing facility in the UK, will allow the preparation of medication and clinical nutrition using the latest in cleanroom technology.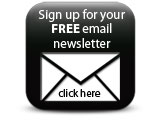 The new aseptic services cleanroom production facility houses a Grade B Total Parenteral Nutrition (TPN.) compounding suite, a Grade B Batch compounding suite and a Grade B Fast compounding suite with a total of ten Laminar Air Flow cabinets and two three-glove isolators. The compounding suites are supported by a 395m² assembly area, a 542m² packing and dispensing room and a 300m² Grade C support area. Besides the facilities for large-scale production, the new facility also houses a Prescription-Only-Medicine (POM) pharmacy.
Companies