Biomerics to build medical device manufacturing centre in Brooklyn Park, Minnesota
Will include research and development labs and cleanroom manufacturing operations
Artist's impression of the new Biomerics Advanced Catheter facility in Brooklyn Park, Minnesota. Courtesy of Scannell Properties. Copyright 2016
Biomerics, a contract manufacturer and polymer solutions provider for the medical device industry, is investing in a new facility in Brooklyn Park, Minnesota for its Biomerics Advanced Catheter division.
The new 52,000ft2 (approximately 5,000m2) facility will include engineering offices, research and development labs, and cleanroom manufacturing operations. It will be designed to provide a vertically integrated platform for the development and manufacture of advanced catheters and device leads.
The facility will operate as a hub for Biomerics' precision extrusion, catheter braiding/coiling, reflow, assembly, and packaging operations.
'With many major medical device companies and healthcare providers like the Mayo Clinic located in Minnesota, it is an excellent place to develop innovative medical technologies,' said Steve Berhow, President of Biomerics Advanced Catheter.
'We've always taken pride in our ability to help customers propel their ideas forward. This new facility will allow us to better integrate our minimally invasive engineering technologies with large-scale manufacturing solutions. I am excited about the new capabilities and capacity this investment will provide to our customers.'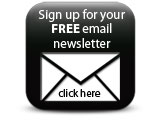 Construction of the new facility is underway. It is expected to be operational in November.
Companies