Antimicrobial copper helps improve patient safety at Children's Cancer Centre
Severance Hospital in Seoul, South Korea installs copper bed rails and sinks
Bed rails at Severance Hospita have been made from antimicrobial copper
Severance Hospital, part of the Yonsei University Health System in Seoul, South Korea, has installed antimicrobial copper touch surfaces in its new children's cancer centre to help protect vulnerable patients from the spread of infection.
Bed rails and sinks have been made from a solid copper alloy benefitting from copper's inherent ability to kill bacteria and viruses on contact.
Such alloys, together with pure copper, are collectively described as 'antimicrobial copper'.
Results from a multi-centre US clinical trial of antimicrobial copper surfaces identified bed rails as the most contaminated surface in an ICU room. They further revealed that replacing just six frequently-touched surfaces around a patient – including bed rails – with antimicrobial copper could reduced a patient's risk of acquiring a healthcare-associated infection by more than 50%.
'For paediatric patients with weak immune systems, infection prevention is an especially important issue,' said Dr Chuhl Joo Lyu, Chairman of the hospital's Paediatric Oncology Department.
'Because of copper's inherent antimicrobial properties, we decided to install copper bed rails and sinks, which are very frequently-touched surfaces. By doing this, we expect to prevent cross-infection in the hospital and ultimately create an optimal environment for patient care.'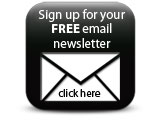 Yonsei Severance Cancer Centre is Korea's first dedicated cancer facility, founded in 1969. Now housed in a new, 15-storey building, it is also the first cancer centre in Korea to protect patients with antimicrobial copper. Accordingly, it will display a plaque to explain the benefits offered by its antimicrobial copper surfaces.
Companies