Accuron Technologies takes majority stake in Aurum Healthcare
Aurum provides sterilisation services for medical devices and instruments, as well as cleanroom manufacturing and assembly services
Accuron Technologies, a technology and engineering holding company located in Singapore, has taken a majority stake in Malaysia-based Aurum Healthcare.
No further financial information has been released.
The firm's Accuron Medtech division was set up to focus on opportunities in the global medtech market, which is projected to reach around $537bn by 2020, with the Asia Pacific being the fastest growing region.
Accuron Medtech will place Aurum under its Advanced Materials Technologies (AMT) business, a Singapore-based contract manufacturer, focusing on the medtech sector. The acquisition will increase AMT's manufacturing footprint from its current 120,000 ft2 facilities in Tuas, Singapore and Dongguan City, China to include Aurum's 20,000 ft2 plant at the Setia Business Park, in Johor Bahru, Malaysia.
Aurum's facility provides sterilisation services for medical devices and instruments, as well as cleanroom manufacturing and assembly services.
AMT specialises in metal injection moulding and 3D metal printing for high precision and complex metal parts used in the medical device sector.
Existing AMT medtech customers include companies in the urology, endoscopy and robotic surgery fields.
The addition of Aurum's capabilities will allow AMT to expand its OEM expertise to include manufacturing of plastic medical consumables, such as those used in heart bypass, catheterisation or angiography procedures.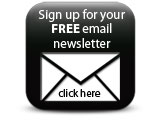 'This acquisition of Aurum into the Accuron Medtech group of companies will help AMT transform into an integrated, end-to-end medical device outsourcing specialist. We plan to scale up and diversify in the fast growing medtech outsourcing sector in Asia. The combination of Aurum's capabilities with AMT's extensive experience transforms us into one of a few contract manufacturers globally that is able to offer a comprehensive, fully-integrated suite of medical device outsourcing services,' said Albert Ngoh, Chief Executive Officer, Advanced Materials Technologies.