AES Clean Technology names VP of Construction
Jose Jimenez
AES Clean Technology has appointed Jose Jimenez as its Vice President of Construction. Jimenez joins the design and builder of modular cleanrooms with over 20 years' experience in the construction and installation of facilities for the bio-pharma industries.
"This is a very exciting time within our company as we continue to grow and strengthen our team's abilities. We are extremely happy to welcome Jose to the AES team," said Grant Merrill, President, and CEO of AES Clean Technology.
Merrill explained that Jimenez comes to the company after a long and successful career as a Vice President at a nationally recognised construction management firm. "Not only has Jose been a client of AES on multiple cleanroom projects, but he has also led the construction of projects for many of our top clients," Merrill said. "His experience will help lead our construction division to a world-class level," he added, noting that Jimenez "understands the critical nature of our facilities and how the rapid nature of modular project execution reduces risk for our clients".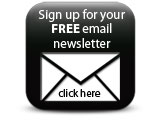 Jimenez received his BS in Civil Engineering with honours from University of Puerto Rico Mayaguez and his MS in Civil Engineering/Construction Project Management from Worcester Polytechnic Institute in Worcester, MA.
Featured Companies