Terra offers glove dispenser and waste bin combination
Made from ultra-clean, chemical resistant electropolished stainless steel
Terra Universal's BioSafe glove dispensers with waste bins can help keep gowning rooms tidy and space-efficient.
The unit combines a waste bin and a glove dispenser into a singular vertical unit.
It is made from ultra-clean, chemical-resistant electropolished stainless steel.
Glove dispenser and waste bin combination
The glove dispenser unit is fixed above the waste bin opening.
It is conveniently refillable with three to four compartments for different glove types or sizes, or even other similar-sized gowning articles, such as face masks or shoe covers.
The dispenser is supplied with a catch tray to keep articles from falling to the ground.
All dispenser edges are rounded and bevelled to be snag-free and prevent tearing and unnecessary waste.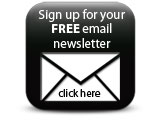 The waste bin compartment comes with a 24-gallon rigid protective plastic liner for discarding used and soiled garments or wipes.
Companies