Teknomek offers cleanroom supplies and design service
Aim is to help customers make the best use of available space at minimal costs
Teknomek, the UK's leading manufacturer of stainless steel hygienic equipment and furniture for cleanrooms, provides a cleanroom design service and equipment for industry sectors.
Teknomek's cleanroom design service helps customers make the best use of the available space at minimal costs. With the company's room design experience and dedicated 3D design department, the design team works with customers from the initial design concept through to the manufacturing process.
Teknomek also offers a complete 3D rendering of the final design so the customer can see what the finished result will look like. This approach removes the possibility of project delays and last minute costs due to modifications to get the units to fit the space.
The company is also currently offering file holders, document trays and other stationery equipment manufactured from 304 grade stainless steel, designed to be used as part of an overall cleanroom or hygienic area strategy.
Stationery equipment manufactured from 304 grade stainless steel
The stainless steel document trays are laser cut, folded from a single piece of steel and fully stackable without the use of support pillars; this removes any possibility of bacteria being harboured within the tray joints or pillar location holes. The file holders are available in 3, 4 or 5 compartment units and can be desk or wall mounted.
Other stainless steel stationery items being offered include clipboards and clipboard hanging racks, disposable metal detectable pens, wall mountable recipe card holders available in both landscape and portrait fixtures, rulers, ring binders and other metal detectable accessories such as calculators, highlighter pens and board markers, and stopwatches.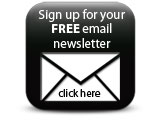 To request a full product catalogue and to learn more about Teknomek's stainless steel products, visit www.teknomek.co.uk or telephone +44 1603 788833 or email mail@teknomek.co.uk.
Featured Companies