Teknomek expands team to support growth
Appoints four new members of staff
Steve Mallett, md of Teknomek, in the centre, with John Clark (to his left) and Rebecca Baker (to his right)
Norwich-based stainless steel hygiene furniture and equipment manufacturer Teknomek has appointed four new members of staff to push the firm's expertise to another level.
Steve Mallett has joined the firm as managing director, having previously worked in various director roles for Pirelli, Waxoyl, Ford, Honda and Mazda. His expertise has focused predominantly on change management.
Putting this experience into action at Teknomek, Mallett plans to further develop the company by setting up an apprenticeship scheme and recruiting and developing specialist personnel.
Working closely with Mallett is Rebecca Baker, who has joined the firm as financial controller and will head the accounts team.
The third recruit is John Clark, the new marketing executive, who has a background in the financial services industry and manufacturing. He will provide data analysis and insight into trends, performance and pricing.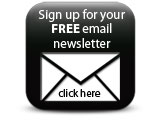 Meanwhile, to improve customer service, a new role has been created for Sandra Jones, Teknomek's telesales executive, who will work with the existing sales team.
Featured Companies