System Hygienics wins three-year Papworth Hospital contract
To perform annual fire damper testing on ductwork to ensure regulatory compliance
System Hygienics has been awarded a three-year contract at Papworth Hospital in Cambridge, UK to perform annual fire damper testing on the building's ductwork. Papworth Hospital is the UK's largest specialist cardiothoracic hospital and the country's main heart and lung transplant centre, treating more than 23,700 inpatient and day cases and 65,000 outpatients each year.
System Hygienics has more than 15 years' experience cleaning ductwork systems for NHS and private hospitals and has been working at Papworth Hospital on an ad hoc basis for around five years.
The company will carry out annual fire damper testing to check on dust build up within the ductwork and to ensure compliance with the Regulatory Reform (Fire Safety) Order 2005 and the BS9999:2008 Annex W.1, which covers the routine inspection and maintenance of ventilation ductwork. It states that, depending on the type and style of dampers, they should be checked at a maximum interval of 12 months for spring-operated fire dampers and two years for other types.
System Hygienics uses its Jetvent powervac system, a remote cleaning method that employs compressed air and a powerful filtered vacuum, to access and clean areas that would normally be out of reach. Using the Jetvent, the company's engineers are able to reach up to 50 metres of ductwork from a single point, using existing maintenance and inspection openings.
To minimise disruption, System Hygienics works around staff and patient timetables at the hospital.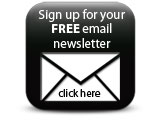 Graham Reedman, Estates Compliance Manager at Papworth Hospital NHS Foundation Trust, said: 'After carrying out fire damper testing and subsequent necessary remedial work on the hospital's ductwork last year, we have awarded System Hygienics a three-year contract to perform annual fire damper testing. We will also continue to use the company for ad hoc services, such as kitchen extractor and air conditioning ductwork cleaning.