Steris launches new pharmaceutical grade washer
The Reliance 280PG has been designed to facilitate cleaning validation and advanced cleaning assurance
Steris Corporation has announced the addition of the Reliance 280PG pharmaceutical grade washer (pictured), an advanced high-performance system, to its line of pharmaceutical-grade washing systems.
The new washer provides compliance to cGMP standards and flexibility that is said to maximise productivity while minimising operation costs.
The Reliance 280PG washer is designed to help pharmaceutical companies better address their specific automated washing needs including efficient cleaning and drying of glassware and parts used in cosmetic, biotechnology and pharmaceutical applications.
The pharmaceutical manufacturing industry is under pressure more than ever before to improve their processes and cost-effectiveness. This demand requires equipment that can help shorten validation time, comply with standards and guidelines, and reduce the total cost of ownership.
"Our new Steris washing solution offers several innovative features that are designed to provide an even higher level of assurance of consistent cleaning results," commented Olivier Van Houtte, product manager for Steris Life Sciences. "For example, the rotation of the chamber's spray arm can be monitored to ensure that the spray coverage of all the items in the load is constant and complete."
Van Houtte said the Reliance 280PG washer is compact and ideal for buildings with limited space. He explained: "The double accessory loading system provides the flexibility required for mixed load combinations resulting in substantial cost savings with reduced water consumption and lower overall operation costs."
The new Reliance 280PG washer complies with the ASME BPE (Bio Processing Equipment) standard, which relates to the requirements applicable to system design for bioprocessing, pharmaceutical and personal care product industries.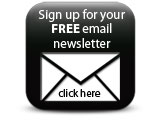 The Electronic Data Security Options allow users to configure a comprehensive, yet cost-effective system to manage vital electronic data and comply with FDA 21 CFR Part 11 and European Annex 11 requirements.
Featured Companies