SteriTouch and Oxtek Australia unveil antimicrobial solutions for concrete
Design and Build | Microbiology
Collaboration has resulted in a single pack one application spray on system that is 99.99% effective against MRSA and E.coli
Concrete protection company, Oxtek Australia, have been working closely with Radical Materials since 2018, in order to develop a series of antimicrobial products with its SteriTouch brand. The new products include the X260 Medi-Vet, a single pack one application spray on system that deeply penetrates new or existing concrete.
The Australian-owned manufacturing company specialises in complete concrete protection, including solutions that repel contamination. They currently supply Australia Nationally, New Zealand, Asia and will be manufacturing and supplying the UK in the near future.
By utilising SteriTouch antimicrobial additives, independent testing has proven that the X260 Medi-Vet is now 99.99% effective against MRSA and E.coli.
The new combination creates a permanent barrier against the growth of bacteria, biofilm and moulds is established.
Another creation from the collaboration is the X263 Medi-Vet Repeller Antimicrobial, a single pack one application spray on system that makes concrete impermeable, increases longevity and permanently waterproofs concrete from any direction.
Thew new offerings have been tested, certified and used an on-field trial process.
Gary Curwood, Managing Director of Oxtek said: "Our products that have had the SteriTouch added to them were launched this month and the feedback from Architects, Builders and Engineers has been very positive."
Curwood added: "We look forward to an ongoing relationship with SteriTouch and are excited about future opportunities."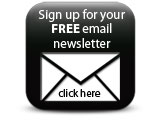 SteriTouch has been renamed Radical Materials to better suit their expanding product range, but SteriTouch remains a brand of the company.
Companies