Small benchtop filler redesigned for easy isolator use
New models designed to be more convenient for operators to use and can easily be operated via a touch screen
German equipment producer Bausch+Ströbel has revised its small, semi-automatic product filling and sealing machines built for small-batch production (mostly in laboratories) to meet all requirements for use in an isolator.
The systems employ the same filling and sealing technologies as the high-speed machines. All components are resistant to VHP sterilisation and are not affected by vaporised hydrogen peroxide at all, says the company.
In addition, the new models have been designed to be more convenient for operators to use and can easily be operated via a touch screen. Their isolator-friendly design makes them an ideal complement to the company's versatile VarioSys production system.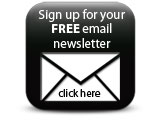 In practice, the principle offered by this new system is really straightforward: a special isolator, designed for production under cleanroom class A conditions, can be combined with various production modules. The production module in use can easily be pulled out of the isolator like a work bench so that another module can take its place.
Companies