Pharmig celebrates 20th anniversary with a conference
Event will cover microbiology topics affecting the pharmaceutical, healthcare and allied industries
Pharmig, the UK association for microbiologists, celebrates its 20th year with a two-day conference on 6–7 November, 2012 at Heythrop Park Resort Hotel, Chipping Norton, UK.
Entitled, 'Past, Present & the Future of Microbiology', the event will include presentations by leading industry speakers, addressing key topics in the field of microbiology.
Guest speakers include: Dr Barry Friedman, a consultant from the US, who will give a talk entitled, 'A few of my favourite FDA 483s & warning letters'; Professor Ursula Obst, head of the microbiology department at Karlsruhe Institute of Technology, will look at, 'Stressed and objectionable organisms and how they impact on us and how we impact on them'; and Dr Tim Sandle, site microbiologist, BPL, will cover 'USP <1116> and its impact on microbiology'.
Other speakers include Jean-Luc Clavelin, former senior QA advisor, Lilly (France) talking about the practical implementation of risk methods in the sterility assurance arena; Valerie Dunne, plant microbiologist and QC immunology and cell culture manager at Pfizer, looks at 'Bringing microbiology back home from the micro lab to the cleanroom floor'; while David Begg, Honorary Life Member of Pharmig, will address '20 years of the Pharmaceutical Industry – what has changed?'
Among the academic presenters are: Dr Anthony Hilton, reader in microbiology, head of biology and biomedical science, Aston University, who will present 'Grime Scene Investigation: at home with the microbes'; Willy Verstraete, LabMETm University of Ghent (Belgium) will talk about 'Microbial resource management – the positive approach to dealing with them'; Professor Patricia Ann Troop, former chief executive, Health Protection Agency, will discuss the implications of the Pseudomonas outbreak in Northern Ireland.
Colin Booth, global director QA/RA, Thermo Fisher and Dr Nigel Halls, md of Nigel Halls Consulting, will present a debate, 'Are rapid methods rapid and is there a future for them in the pharmaceutical industry at large?'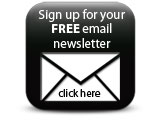 And from the MHRA, Neil Raw, GMP inspector, will discuss 'Challenges for risk based GMP inspections – experiences so far'.
Companies