New website launched by Micronclean
The website contains a new look and several new features that foster improved communication about its many cleanroom products and services
Micronclean has launched its new website, providing visitors with an easier way to learn about all of its products and services, which range from traditional Workwear and Cleanroom Clothing Laundry Services through Cleanroom Supplies to Cleanroom Cleaning.
After several months of hard work, the new website went live on 2nd August and will be constantly updated with helpful information and articles, alongside exhibitions and other company announcements posted in the News and Events section.
The new website caters for those wishing to view it on either a smartphone or a tablet, as well as the more traditional screen size, as it seamlessly scales content.
Among other new features, the site contains integrated social media buttons for Instagram, Twitter and LinkedIn to foster improved communication with customers.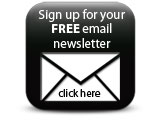 For more information about Micronclean's products and services visit www.micronclean.com or marketing@micronclean.com
Featured Companies