New ISO 7 cleanroom for Union Plastic
To support the French firm's business growth in injection-moulded plastic parts for the healthcare industry
Union Plastic has built a new 50sq. m ISO 7 cleanroom
Union Plastic, a French designer and manufacturer of plastic parts for the healthcare industry, located in Saint Didier en Velay, has built a new 50m2 ISO 7 cleanroom to support its business growth.
The firm, which supports the diagnostics, medical and pharmaceutical markets, says the cleanroom will integrate the production of 5 and 10ml Luer lock injectable syringes and consumables for immuno diagnosis.
With this new cleanroom, Union Plastic says it will maintain its position as a key player in injection moulding in a controlled environment.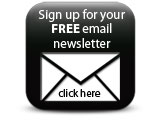 The firm produces more than 1.5 billion parts each year worldwide.
Companies