NGS Cleanrooms completes modular hybrid build for solar panel circuitry
Design and Build | Hi Tech Manufacturing
The cleanroom has five main solar panel processing rooms, one of which is UV secure and all are classified to ISO Class
Photo as seen on company website
NGS Cleanroom Solutions has recently completed a 500 sqm modular hybrid cleanroom installation in Poland for a manufacturer of circuitry for solar PV panels.
The cleanroom in Wroclaw was constructed within a very large warehouse using NGS Grid Ceiling and Puracore modular panels.
The new build has five main solar panel processing rooms, one of which is UV secure and all are classified to ISO Class 8.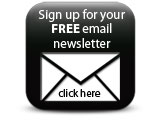 This project also utilises fan filter unit technology, precision cooling and tight tolerance RH control and features high-speed roller doors.
Companies