NGS Cleanroom Solutions completes ion implanter cleanroom
UK-based NGS has constructed a complex cleanroom around a new Varian Ion implanter and has 4 processing rooms, some classified to ISO Class 5
Fully flush windows in the ion implanter cleanroom
NGS Cleanroom Solutions has finished construction of a complex cleanroom installation in Chelmsford, UK. The project was for a leading global manufacturer of advanced imaging systems and components.
The cleanroom was constructed around a new Varian Ion implanter and has 4 processing rooms including the main implanter loading room which is classified to ISO Class 5.
The new cleanroom spans 105 sqm in size and is modular hybrid design.
ISO 5 cleanroom with return air
This project utilises fan filter unit technology, precision cooling and tight tolerance RH control with toxic gas extraction and alarming, VESDA monitoring system and is integrated within the existing BMS system via a new Trend interface.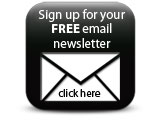 NGS is UK provider of design, construction and fit-out services for customised cleanroom solutions.
Companies